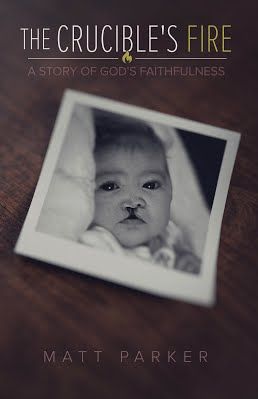 Date Published:
Nov. 30, 2018
After having several children, parents often feel well-equipped to take on the challenges of another child. When Matt and Tammy Parker decided to add a child to their family, they had little idea of the blessings and struggles God had in store for them. The Crucible's Fire paints a picture of God's steadfast love through trials as he holds one family in the loving and protective crucible of his faithfulness. Readers will learn:
· The raw emotion of unexpected hardship
· How to rely on God for strength
· The beauty of God's faithfulness when it seems all hope is lost
· How to trust in God through their own dark night of the soul
· The sanctification that comes only through the refining fire of trials
· Strengthen your own trust in God's refining faithfulness as you join this family through the joys and pains of raising a special needs child.
About the Author
Matt Parker serves as a high school teacher in rural East Texas and has served as a bi-vocational minister for almost 25 years. He has recently retired from pastoral ministry to develop discipleship materials to encourage the saints and help deepen their walk with the Lord. He is married to Tammy, his high school sweetheart, and together they have four biological children, three adopted children, one granddaughter, and serve as foster parents.
Their youngest daughter, Brynna, was born with severe physical and developmental delays. Over the past decade, Matt has kept friends and family updated on her condition, progress, and their sanctification through email and his ministry blog at The Crucible's Fire.