Author: Libby Fischer Hellmann
Narrators: Beth Richmond, Derek Shetterly
Series: The Georgia Davis P.I. Series, Book 3
Publisher: The Red Herrings Press
Released: Sep. 20, 2016
Length: 8 hours 42 minutes
Genre: Suspense; Mystery


A prequel to Libby Fischer Hellman's Georgia Davis PI series.

There's an inventive killer at large in Chicago in this dark thriller and police procedural from best-selling crime writer Libby Fischer Hellmann.

When three bodies turn up in rapid succession, all in landfills or waste disposal dumpsters, rookie cop Georgia Davis is drawn into the investigation. Teaming up with her detective boyfriend Matt and his friend, Detective Sergeant John Stone, Georgia must work out who's responsible for the killings, but there's little evidence to go on. The case also tests the strength of Georgia's relationship with Matt - complicating the situation is the daughter of a real estate mogul, who also happens to have her eye on Matt.

Who's behind these gruesome killings in this normally quiet neighborhood? Why are children developing cancer? And will Georgia's relationship withstand the demands of this particularly complex investigation?

Find out in ToxiCity.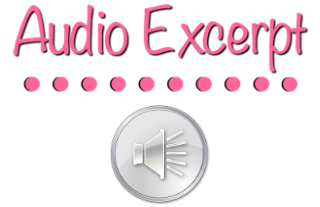 Georgia, who is still a cop in this prequel, and also living with her lover, Matt Singer, helps protect the crime scene after a teacher at a high school is found in pieces in the school dumpster.






Libby Fischer Hellmann left a career in broadcast news in Washington, DC and moved to Chicago over 35 years ago, where she, naturally, began to write gritty crime fiction. Fifteen novels and twenty-five short stories later, she claims they'll take her out of the Windy City feet first.
She has been nominated for many awards in the mystery and crime writing community and has even won a few. She has been a finalist twice for the Anthony and four times for Foreword Magazine's Book of the Year. She has also been nominated for the Agatha, the Shamus, the Daphne, and has won the IPPY and the Readers Choice Award multiple times.
Her novels include the now five-volume Ellie Foreman series, which she describes as a cross between "Desperate Housewives" and "24;" the hard-boiled 5-volume Georgia Davis PI series, and four stand-alone historical thrillers set during Revolutionary Iran, Cuba, the Sixties, and WW2. Her short stories have been published in a dozen anthologies, the Saturday Evening Post, and Ed Gorman's "25 Criminally Good Short Stories" collection. Her books have been translated into Spanish, German, Italian, and Chinese. All her books are available in print, ebook, and audiobook.
Libby also hosts Second Sunday Crime, a monthly podcast where she interviews bestselling and emerging crime authors. In 2006 she was the National President of Sisters in Crime, a 3500 member organization committed to the advancement of female crime fiction authors.

Narrator Beth Richmond has recorded more than 100 audiobooks in the last decade from her studio on the Mendocino coast. Among her favorites are those from Georgia Davis series. "It is a privilege and pleasure to return repeatedly to such a vividly drawn character and world. Ms. Hellman's books live inside me now, as if they were memories from my own life. What fun!"

Derek's love for performance began onstage in the 3rd grade as the star of "Captain Hook". Hooked, he was, and stage acting carried him through high school and into college. In 1988 he earned a BA in Radio/Television from Southern Illinois University at Carbondale, with a minor in Theater. For the next 15 years, Derek worked in radio as an on-air talent. But his main interest was in creative production; writing scripts became a forte, and performing the characters, a passion. In 2003, Derek took a leap of faith to devote his career to self-employment in voiceover work. He has never looked back, and continues as a full-time professional voiceover talent, based in Oregon. In addition to audio books, Derek's voice is on countless corporate narrations, eLearning modules, radio and television commercials and several documentaries. He has met his calling, is in his element behind the mic, and so grateful to be doing what he loves every day. When he's not narrating, or walking his faithful terrier "Max", he's probably on a mountain bike or planning his next travel adventure.
Books 4 & 5 in the Georgia Davis P.I. Series are available for review from the ADOPT-AN-AUDIOBOOK PROGRAM.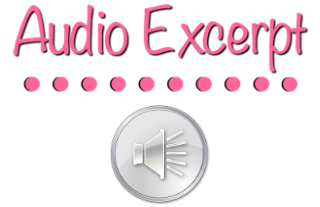 Georgia has Shabbos dinner with Matt at his parents' apartment. She is considering converting to Judaism.
Top 10 Books I read last year (Mostly On Audio)-

Libby Fischer Hellmann
Beneath A Scarlet Sky – Mark Sullivan

I started this book early last year and put it down because I found it so boring. But after hearing so many people rave about it, I figured I should give it another try. I'm glad I did because the story really picked up until I couldn't put it down. Based on a true story, Sullivan tells us about Pino Lella and his incredible courage, resilience, and creativity during World War Two in Italy. I should say that I'm a huge WW2 reader anyway, but I didn't know much about the war in Italy. I now do. The interaction of the Nazis, the Catholic clergy was fascinating but the core of the book, which details Pino's assignment as the driver for one of the Third Reich's most powerful commanders, and his mission to spy on the same, is even more fascinating. There's a beautiful love story as well. All in all, a fabulous read.

How It Happened – Michael Koryta

Michael Koryta is a writer who just can't write a bad book, no matter how hard he tries. ☺ In

How It Happened

, Maine FBI investigator Rob Barrett, a specialist in analyzing confessions from criminals, believes Kim Crepeaux's confession about her part in a double murder of the daughter of a wealthy local family and her boyfriend. But when the bodies of the murdered victims show up 200 miles away from where Kim said they'd be, Barrett is reassigned. But Barrett and the victim's father can't let it go, and the result is a spellbinding, unputdownable read. Koryta is a master writer.

Becoming – Michelle Obama

There's probably nothing I can say that readers don't already know, because they've already read it. I listened to the audiobook, which Michelle herself narrated. She did a wonderful job, although I thought it was too slow, so I listened at a faster speed. But reading about the former First Lady's life was like being let into a special club, and I loved every detail, especially after she met Barack. I thought the years in the White House were not as richly detailed as her earlier life, but maybe that was intentional. I'd love to meet her in person someday.

The Sympathizer—Viet Thanh Nguyen

I went to Vietnam and Cambodia earlier this year and wanted to read something written by a Vietnamese before I went. A highly lyrical story, I must confess it was quite slow at first. It did pick up, but slowed down again near the end. Still, the prose was so dense and packed with meaning that I had to read slowly in order to catch everything. A fictional memoir, if that makes sense,

The Sympathizer

tells the story of a young Vietnamese man who has lived in Southern California and gone to college there. He is sent back to Vietnam to be a translator for a South Vietnamese General during the last years of the War and afterwards back to the States. He is a spy.. a double agent, reporting both to the North Vietnamese as well as the South Vietnam. It's a tough read because he doesn't spare the brutality or cruelty of a war gone bad, or the self-deceptions we all carry about evil, love, and meaning.

Black Swan Rising—Lisa Brachman

If you want to learn about the inner workings of a political campaign, local TV news, and social media, all wrapped up in a riveting thriller that's impossible to put down, you will love

Black Swan Rising

. I did. But this novel is more than just a great story. With smooth, unflinching prose and three-dimensional characters who are as flawed as they are noble, Lisa Brachman deftly juggles Idealism, rage, despair, and cynicism as they hurtle forward and ultimately converge. Simply put,

Black Swan Rising

is a must-read for everyone who cares about what's happening in our country.

The Litigators – John Grisham

What a breath of fresh air this was! Funny, breezy, altogether unpredictable, John Grisham has restored my faith that he is one of the best crime writers in the country. A tale—actually a romp—through Chicago's legal community, the story focuses on

David Zinc, a young burned-out attorney, who walks away from his fast-track career at a blue-stocking firm, goes on a serious bender, and finds himself literally at the doorstep of our boutique firm. Once David sobers up and comes to grips with the fact that he's suddenly unemployed, any job—even one with a two man firm on the verge of collapse—looks okay to him. The novel is filled with cynical characters who steal your heart anyway, the search for a get-rich-quick class action scheme, and the inevitable redemption of the principle players. I highly recommend

The Litigators

.. a wonderful beach read.

The Silent Patient—Alex Michaelides

Confession: I listened to

The Silent Patient

just a few months ago in 2019, not last year, but I have to include it because it is an unputdownable story. It's theoretically Michaelides' first novel, but if you read his bio, you'll see he's been a successful screenwriter for years. Whatever his background, the story is fresh, original, and full of suspense. Alicia Berenson, a successful female painter is accused of shooting her husband 5 times in the face. Afterwards, she goes mute and does not talk to anyone. She's put in a psychiatric unit where criminal psychologist Theo Faber decides to find out why she shot her husband. Eventually he seems to have some success, but it falls apart. Theo gets more involved in the case – I can't tell you any more without spoilers. What I can tell you is that this is a novel that basically takes place in a hospital unit. There isn't much action except talking. Yet, the author creates uncertainty and suspense SO well that I couldn't put it down. You must read this thriller.

Under My Skin: Lisa Unger

Lisa Unger is one of my never miss authors, and

Under My Skin

is a haunting addition to her oeuvre.

It's been a year since Poppy's husband, Jack, was brutally murdered during his morning run through Manhattan's Riverside Park. In the immediate aftermath, Poppy spiraled into an oblivion of grief, disappearing for several days only to turn up ragged and confused wearing a tight red dress she didn't recognize. What happened to Poppy during those lost days? And more importantly, what happened to Jack? She tries to move on, and gets caught up in a test of reality vs dreams as the stress mounts. This is a story to be patient with – the first third of the book doesn't make a lot of sense; but as you get deeper into it, you realize how well Unger plotted the story. Unreliable narrators are all the rage these days, and you'll get one in Poppy. But how does that connect to the murder of her husband? If at all? A terrific read.

The Alice Network— Kate Quinn

The Lilac Girls— Martha Hall Kelly

Just when I think I've read every possible permutation of a story set during World War One and Two, two new novels captured my imagination. I read both the above novels pretty much sequentially –you'd think they might have blended together in my mind. But they didn't, and I'm delighted to highly recommend them both.

The Alice Network

is set in 1947, and it brings together two women: Collegiate drop-out Charlie St. Clair, who is pregnant; and Eve Sinclair, who spied on the Germans for the English during World War One. She becomes a member of the Alice Network (a real group of women, btw) who spied on the Germans. The plot moves back and forth between the two women and the thirty years separating their stories. The stories don't converge as much as they parallel each other in a believable way. Love and sex are included.

The Lilac Girls, Kelly's debut novel btw, weaves together three women's stories during WW2: New York socialite Caroline Ferraday who has her hands full with her post at the French consulate and a new love on the horizon. But Caroline's world is forever changed when Hitler's army invades Poland in September 1939—and then sets its sights on France. An ocean away, Kasia Kuzmerick, a Polish teenager, senses her carefree youth disappearing as she is drawn deeper into her role as courier for the underground resistance movement. For the ambitious young German doctor, Herta Oberheuser, an ad for a government medical position seems her ticket out of a desolate life. Once hired, though, she finds herself trapped in a male-dominated realm of Nazi secrets and power. The three women's stories intersect in a story of intrigue, love, betrayal, and ambition. An excellent read.

Giveaway: $100 Amazon Gift Card
The Georgia Davis P.I. Series Giveaway: $100 Amazon Gift Card

EASY INNOCENCE
DOUBLEBACK
TOXICITY
June 16th:
Buried Under Books
Buried Under Books
June 17th:
The Book Junkie Reads . . .
June 18th:
Dab of Darkness Audiobook Reviews
June 19th:
Jazzy Book Reviews
June 20th:
2 Girls and a Book
June 21st:
Turning Another Page
June 22nd:
Momma Says To Read or Not to Read