Young Adult Horror, Mystery, Thriller
Date Published: November 15, 2019
Publisher: Top Publications, Ltd
Bobby Holmes, his cousin Brenda Watson and friends are embroiled in a deadly mystery in the North York Moors of England. An old beggar warns Bobby to stay away, and another stranger appears to be at the center of it all.
Bobby and his mates travel to the seaside town of Whitby, where a puzzling tattoo on the stranger is revealed to mean Wolf Slayer. Their goal, to track him down, leads them to baffling clues: the appearance of a group of gypsies and a librarian attached to Her Majesty's Government, who is researching a group of super wolves. His research dates as far back as King Edward and his ally, Peter Corbet, who is charged with ridding the country of these beasts.
Searching for his mates, friend Michael gets attacked and captured by the monster, then taken to the witches who control the creature.
Seeking their friend, Bobby and the others locate the gypsies, discover their leader is the beggar who initially warned Bobby, and receives aid and information. They learn that the mysterious stranger they've hunted is a descendent of Corbet, named Alex. Their new friend takes them to the Red Lion Inn for help in finding the cottage of the Witches of Westerdale.
They find it, burn the cottage along with the witches, rescue Michael, and return to the Inn. Here they find the beast, waiting. It is killed by Alex, who then leaves to help another in New Zealand.
About the author: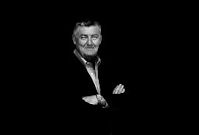 J.M. Kelly has been a middle school teacher, a vice-principal, a principal, a Co-Director of the New Jersey State History Fair, a consultant for the New Jersey Foundation for Educational Administration, a current Board member of the Global Learning Project (a non-profit) and Past-President of the Morris County Association of Elementary and Middle School Administrators. He has been the recipient of numerous education awards such as the New Jersey Governor's Teacher Award, two Geraldine Dodge Foundation Grants, and by acclamation of his school staff, received the New Jersey Principal's and Supervisor's Association Principal of the Year Award for Visionary Leadership in 2007. He has authored two professional books: Student–Centered Teaching for Increased Participation and In Search of Leadership.
The Lost Treasure, available on Amazon.com, is his first novel. His love of mysteries, adventures and everything about Sherlock Holmes, helped in the creation of Bobby Holmes and his cousin Brenda Watson. Jim's most current novel is a sequel to The Lost Treasure, entitled Monster on the Moors. It involves the same characters in a pulse pounding thriller that takes place in the North York Moors of England. Tommy Ails: Good For What Ails You, also available on Amazon, is a humorous off-beat mystery, and his first novel for adults.
Jim's non-fiction book, In Search of Leadership, or Sailing With Roland, (also on Amazon) takes him to the Maine coast and aboard the sailing craft of one of the most preeminent educators of our time, Roland Barth, to discuss educational leadership in particular and the field of education in general. The results are, what Roland in the Foreword calls, "timeless nuggets of wisdom for himself and for the rest of us who would venture aboard a boat and into a schoolhouse."
Jim divides his time between Sea Girt, New Jersey and Sarasota, Florida, with his wife Bronwen. They have three children.
a Rafflecopter giveaway