Science Fiction/Science Fiction Thriller/Science Fiction Mystery
If you enjoy reality bending sci-fi like Inception, The Matrix, and Waking Life, you'll love Mirrors!
All Sarah wants is to find her father. All Sam wants is a sense of purpose amidst her seemingly perfect life. What they find is much more than either of them bargained for.
Sarah has been searching for her missing father for the past four years. Sam has a seemingly perfect life, but something is missing. A set of strange circumstances and the onset of confusing visions sets them searching for answers. Individually they discover the answers the other needs: a secret formula, the answers to the disappearance of Sarah's father, and a shadowy organization that seems to hold the key.
As the visions increase in intensity and frequency, and the women struggle to keep a grip on reality, they embark on a journey to understand what it all means. The connection that exists between them has larger implications than they can imagine, and they are not the only ones who know about it. They must work together, with a newly forged team of friends to evade capture and protect a mind-bending formula from getting into the wrong hands.
Sarah and Sam must become connected, truly connected, and discover their true purpose as the lives they once knew unravel before them. With everything they cherish on the line, can Sarah and Sam solve the mystery of their connection before time runs out?
About the Author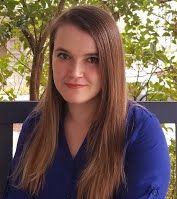 Sonya Deulina Williams was born in Moscow, Russia in 1989. She immigrated to the United States, specifically to Greensboro, North Carolina, with her family in 1994 with refugee status, to flee anti-semitism. This journey would become a major influence over her later years.
As an only child, Sonya was prone to day dreaming and loved drawing. Both of her parents are artists/painters. In high school and college, Sonya developed an interest in psychology and specifically how art and psychology could merge to bring insight and healing. So, she majored in Creative Writing and Psychology, and went on to intern/work in a variety of settings facilitating mental health and expressive arts interventions for refugee children and folks with various mental health issues. She later went on to get her Masters in Social Work.
Sonya loves incorporating expressive arts into her therapy work and psychological elements into her writing. She especially enjoys when fiction and reality blur, so that the reader finds themselves asking, "Could this be possible?" Naturally, Sonya gravitated to scifi and began writing her first novel "Mirrors" in 2015.
Currently, Sonya lives in Jamestown, North Carolina with her husband Greg and their three parrots. She enjoys binge watching scifi/psychological thrillers, going to the beach, acrylic painting, blasting her music, and spending time with her loved ones.