Date Published: November 2019
Who doesn't want another shot at childhood? The key to opening that door is your grandchildren.
Co-authors Siegel and Zinberg provide a concise, down-to-earth guide for both grandparents and parents. Each of the 52 straight forward nourishing practices provide methods of mindfulness, along with endearing real-life stories that grandparents can identify with. These bite-sized stories offer a rich assortment of simple ways to be present in our fast-paced lives and not miss the richness of time spent with grandchildren.
Praise for Grandparenting: Renew, Relive, Rejoice
"The interesting thing about Grandparenting: Renew, Relive, Rejoice is not only that you learn a lot about your grandkids, but also, you learn a lot about yourself." - Bob Newhart, Comedian
"Grandparents are known for the many (sometimes too many) gifts that they lavish upon their grandkids. Most are gone and forgotten quickly. What if there was one gift you could give to yourself and your grandkids that would serve you both for the rest of your lives and provide a lasting bond? This book provides a path to the practice of mindfulness and opens the reader to a life well lived from the inside out. If you truly want to leave a legacy, make this book the cornerstone of your grandparent toolbox." - Christine Crosby, Editorial Director GRAND Magazine
"For any grandparent interested in deepening their relationship with their grandchildren, this book delivers. Inspirational, thought-provoking, and a joy to read." - Susan Stiffelman, M.F.T., Author Parenting Without Power Struggles and Parenting With Presence
About the Authors
Pam Siegel M.P.H., M.F.T. is a licensed Marriage Family Therapist in private practice in West Los Angeles. She is a certified mindfulness therapist and implements meditation and other mindfulness tools to help her clients with a variety of issues. She is actively involved in the mindfulness and yoga community and has her own daily practice and website, www.pamsiegel.com.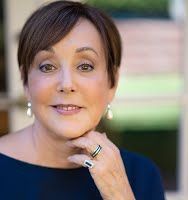 Leslie Zinberg has co-written two successful parenting books, The Pink and Blue Baby Pages, and The Pink and Blue Toddler Pages. Both books were featured in national publicity campaigns, with appearances on The Today Show, QVC, and local television and radio segments across the country. Leslie is the co-founder of the grandparent website, www.grandparentslink.com.