Author: James Rosenberg
Narrator: Brian Avers
Length: 8 hours 44 minutes
Publisher: Allie H Publishing
Released: Nov. 21, 2019
Genre: Family Drama


Dan West wonders which is more important to him: Helping his long-time friend win back his business after being accused of stealing money from the company, or coaching his 11-year-old son's soccer team trying to win an improbable championship.

Money and prestige don't motivate Dan. Rather, family, work and coaching soccer are the underpinnings of his life. He revels in the simple joys like hanging out with his wife Jill, mentoring a young lawyer at his firm, and watching the boys connect on three passes before drilling the ball into the back of the net.

Dan always knew to keep it steady - not to get too high or he might get knocked off his perch. And he did, until he and the boys' soccer team achieved unimagined success. Before he can grasp how good he has it, tragedy rips a hole in his family.

James Rosenberg, author of the bestseller Legal Reserves, strikes a new chord in his exploration of what makes a life and how to put it back together after it is shattered.

The Jersey is a beautifully written, profoundly touching, and relatable story of love, loss, and the redemptive power of a group of motivated 11-year-old kids.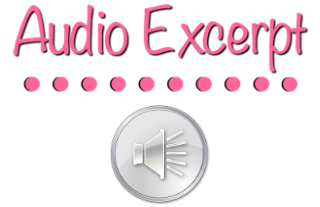 James Rosenberg is a 3rd generation trial attorney with plenty of stories to tell.
Inspired not only by the courtroom stories his father and grandfather used to tell him when he was a child, but also by the wild adventures he's encountered through his own experience as a lawyer. James is fascinated by the intricate, interpersonal dynamics of every trial he's endured. Whether it's the raw emotion on display in court, the tension in the air that builds until someone wins, or the impact that a case's decision has on the parties involved, James is always paying attention and keeping tabs on what's happening.
In his debut novel, "Legal Reserves", James flexes his creative muscle outside of the courtroom to share his stories, with a fictional twist, through the eyes of archetypes he knows well. His second novel, "The Jersey," explores the relationships a family-centric lawyer has with his wife and eleven year old son.
A native of Pittsburgh and a graduate of Taylor Allderdice High School and the University of Pittsburgh School of Law, James has been a trial attorney in Pittsburgh for almost 30 years. He started writing legal thrillers as a stress reducer and finds this creative outlet to be a fun and meaningful diversion from his day job.
When he's not trying cases, he's either dreaming up his next book idea, spending time with his wife and three kids, or both.
Brian Avers is a dynamic stage & screen actor, with numerous appearances on Broadway, television & film - and prolific creative - having written, directed & produced new works including indie comedy The Weekend, podcast The Buckeye Brothers, and a series of audiobooks releasing through winter, 2019.
An active screenwriter, voice artist & proud mentor for aspiring actors, Brian and his family split time between Brooklyn & Los Angeles.
Tell us about the process of turning your book into an audiobook.

I loved the process of turning the book into an audiobook. I felt like The Jersey would transform well into an audiobook as many of the scenes contained drama which would play out well in an audio format. Audible does make it easy. I had 10 auditions with 24 hours of putting the novel up on Audible. Ultimately I had 25 excellent auditions to choose from and many were outstanding. Brian Avers, however, was a touch above. He connected with the story immediately and I think that is evident upon listening to the audiobook. Working with him was a dream. He wrote me involved emails after recording each chapter explaining what he liked about a scene or a character. His investment in the story clearly made the final product what it is.

How did you select your narrator?

As I said, I had some really good auditions but Brian Avers just stuck out. I think it was his connection to the story. He told me he has a young boy and that helped him relate to the main character in the book, Dan West, and his relationship with his eleven year old son. I think Brian's ability to voice a variety of parts, including a bunch of eleven year boys, is one of the highlights of the audiobook. I laughed out loud a few times listening to him vocalize the group of boys, and his ability to give each one a separate personality.

How closely did you work with your narrator before and during the recording process? Did you give them any pronunciation tips or special insight into the characters?

Brian and I worked extremely closely during the recording process. He agreed to send me each chapter as he finished it for my review rather than waiting until he completed the entire audiobook. He would send me each chapter and I would review them and send him my thoughts about how he had handled each chapter. Most times I thought he nailed it and just told him that. For a few of the chapters I offered some suggestions. He was incredibly accepting of any suggestions and incorporated them in the final book. Brian's supporting emails describing his reaction to some of the pivotal scenes in the book were incredibly rewarding for me. I knew he was the absolute right narrator once he explained his connections to a scene where the boys came to the main character's house and begged him to rejoin the team as coach. I knew he understood the book and I knew his connection to the characters would enhance the listening experience for anyone who listened to the audiobook.

Were there any real life inspirations behind your writing?

Oh my, yes. This book was incredibly personal for me. There are tidbits in all of the characters from people in my life. The book is set in Pittsburgh which is my home town and if you listen closely you get many nuggets from our neighborhood and city at large. There are references to the Steelers and Pirates, local restaurants and bars and the trial takes place in our City County building downtown.

How do you manage to avoid burn-out? What do you do to maintain your enthusiasm for writing?

I love writing. I love creating new characters and love to find out what happens to them as they move through a story. My books, so far, always include a major trial. For my other book, Legal Reserves, the trial is based on a real trial I handled many years ago. For The Jersey, I completely made up the trial, but it works. The trial is significant force in the lives of the characters in the book and affects how they react to future events.

Is there a particular part of this story that you feel is more resonating in the audiobook performance than in the book format?

I do. I think Dan West's relationship with his son Charley and with the other boys on the soccer team resonates well in book but is even stronger in the audiobook. Brian Avers manages to capture these relationships and his performance is compelling. In his emails to me, during certain scenes, Brian told me he was choking up just as the character was in the story. Brian's ability to convey these intense emotions is central to why the audiobook truly will resonate with listeners.

If this title were being made into a TV series or movie, who would you cast to play the primary roles?

If the Jersey were a movie (and I have always thought it would be a great movie), I would have Bradley Cooper play Dan West and Amy Adams, Natalie Portman or Zoe Saldana would be awesome for Jill. Arthur Spinelli would be played by someone who could bring out the kindly/intelligent qualities of a Burt Lancaster.

What do you say to those who view listening to audiobooks as "cheating" or as inferior to "real reading"?

That's ridiculous. Audiobooks have made books so much more accessible to a wider range of people and have allowed people to "read" while running, commuting and cleaning the house. Anything that increases the audience is great. Listening to a book can be a completely different experience but in no way a cheaper experience.

How did you celebrate after finishing this novel?

My wife and I went out to dinner. The next day, I went to work. Now I have to get back to working on the next novel.

What bits of advice would you give to aspiring authors?

Write, Write and then write some more. Don't worry if it's any good. Don't worry about what others think (yet). Then write some more. Then edit, edit, edit.

Do you have any tips for authors going through the process of turning their books into audiobooks?

Do it. It's not that hard. It's not that expensive and the chance to reach a new audience is compelling. Plus, it's fun. Just today we were on vacation and I went for a long walk on the beach and listened to a few chapters of The Jersey. It was good.

I am working on my next novel about a family torn apart when their son is accused of assassinating the President of the United States. I'm also continuing to try real life cases.

James Rosenberg's Top Ten reasons for choosing Brian Avers (over a lot of other really good narrators) to be the voice of the audiobook:
In his audition, it was clear he completely connected with the book.

He kept telling me about his little boy and how that made him feel a kinship with Dan West, the main character, of The Jersey.

Brian is wickedly funny.

Brian has a great repertoire of voices and he uses many for all of the kids in the story, but also for the adults who he is able to characterize by using a variety of intonations.

He was so easy to work with. He was efficient, organized and made the story even better by how he tells it.

Brian made me feel good about the book. We kept going back-and-forth on email after every chapter and his insights into the book as he was narrating it provided me with confidence that this was going to be a great audiobook.

He has so much experience. Not only with audiobooks, but he is an actor, director and producer. Brian gets the business and having his experience made the process so much easier.

He is in demand. I felt lucky that Brian agreed to narrate the book. His schedule was full and he is asked to work on so many different projects, but he agreed to move some things around and got the book done quickly.

He is willing to let his emotions out. There are some emotional ups and downs in the story. Brian brought out the humor at the appropriate times, but also was able to bring out the pain in the story. You can hear him get emotional, but even more important, you can feel his emotions.

I want to work with him again. He is such a professional that he will be my first choice to narrate my next book. I just hope he is able to do it.

Prize: $25 Amazon Gift Card

Jan. 23rd
:
Locks, Hooks and Books
Viviana MacKade
Jan. 24th
:
I'm All About Books
Nesie's Place
Jan. 25th
:
Momma Says To Read or Not to Read
Audiobook News Blog
Jan. 26th
:
Comfy Chair Books
4 the Love of Audiobooks
Jan. 27th
:
Jazzy Book Reviews
Super Booked!
Jan. 28th
:
Just 4 My Books
Eileen Troemel
Jan. 29th
:
Teatime and Books
The Clipped Nightingale

Plugging you into the audio community since 2016.
Sign up as a tour host here.