Author: Kate Moseman
Narrator: Xe Sands
Length: 6 hours and 12 minutes
Series: Midlife Elementals, Book 1
Publisher: Fortunella Press
Released: April 13, 2021
Genre: Paranormal; Women's Fiction

A paranormal women's fiction (PWF) that'll have you walking on air! Luella Campbell is having the weirdest day ever. Getting fired from her job at the sunscreen factory for no good reason is bad enough, but when a mysterious dog brings a tempest into her former workplace, Luella's life is completely upended by the sudden gift of wild and windy magical powers. With the help of her ride-or-die best friends, her motorcycle-riding mother, and a romantic blast from the past, Luella must find a way to make ends meet while unlocking the mysteries of her newfound magic...and the secrets hidden in the picturesque town of Sparkle Beach. Sometimes, an empty nest means it's your turn to fly.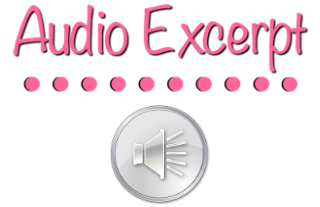 Kate Moseman is an author of paranormal romance and paranormal women's fiction. According to a reviewer, she writes about "Nice people doing mostly nice things."

Xe Sands is an award-winning narrator known for her authentic and compelling delivery of over 400 audiobooks and audio series, specializing in first person, literary and epistolary fiction, memoirs, speculative fiction, poetry and captivating performance of romance. She has been recognized for her work by Salon, Publishers Weekly, Library Journal, Booklist, AudioFile Magazine, Locus Magazine, ALA, and Audible Editors for titles such as The Murmur of Bees, Euphoria, Now That You Mention It, Magic for Liars, Blood Water Paint, Plain Bad Heroines and A Children's Bible.

It's been a while since I've read a paranormal story that's more fun than angst, and Silver Spells showed me that I really need to make a point of reading them regularly. This one has been great for relaxing, for a bit of escapism. In this crazy world we find ourselves in, it's nice to imagine how a bit of magic could make things better.
Silver Spells gives us empty nester Luella Campbell. I can certainly identify with that, and it was refreshing to find a book with a main character closer to my own age. I also enjoyed Luella's relationship with her mother and how she still needed and valued her mother's advice – perhaps even more so with everything going on in her life. This is the first in the Midlife Elementals series, so a lot of the book introduces the characters and the world the author has created. That's not to say there isn't a storyline; there certainly is. What I'm getting at is I enjoyed it all. The world-building is done organically – we learn about this world along with Luella, so we're not dealing with big info dumps, which is a big plus, in my opinion. This author is also handy with wit and funny quips, which is great for keeping a good pace.
The story caught me a little off guard with its flowery prose, and I'll admit that I wasn't sure about all the Southern witticisms at first. Even as a Southern girl myself, they seemed to be a bit over the top. By the time I made it through a handful of chapters, it wasn't a thing at all. It just felt like that was Luella, and I didn't expect any different, which I think comes down to a combination of Kate Moseman's character building and Xe Sands' narration.
Speaking of, I think this is my first experience with Xe Sands, but it won't be my last. I don't think Kate Moseman could've chosen a more perfect voice for Luella. She lent a charm to the character that I feel may have been missing with a different voice. The more I listened, the more I felt like I was hearing Luella.
All in all, Silver Spells is a witty and fun introduction to a promising series. There's magic, friendship, family, a bit of romance, and even some danger as a taste of the possibilities for where this series might go. I will definitely be watching for whatever comes next.
I received this audiobook as part of my participation in a blog tour with Audiobookworm Promotions. The tour is being sponsored by Kate Moseman. The gifting of this audiobook did not affect my opinion of it.


Plugging you into the audio community since 2016.
Sign up as a tour host here.