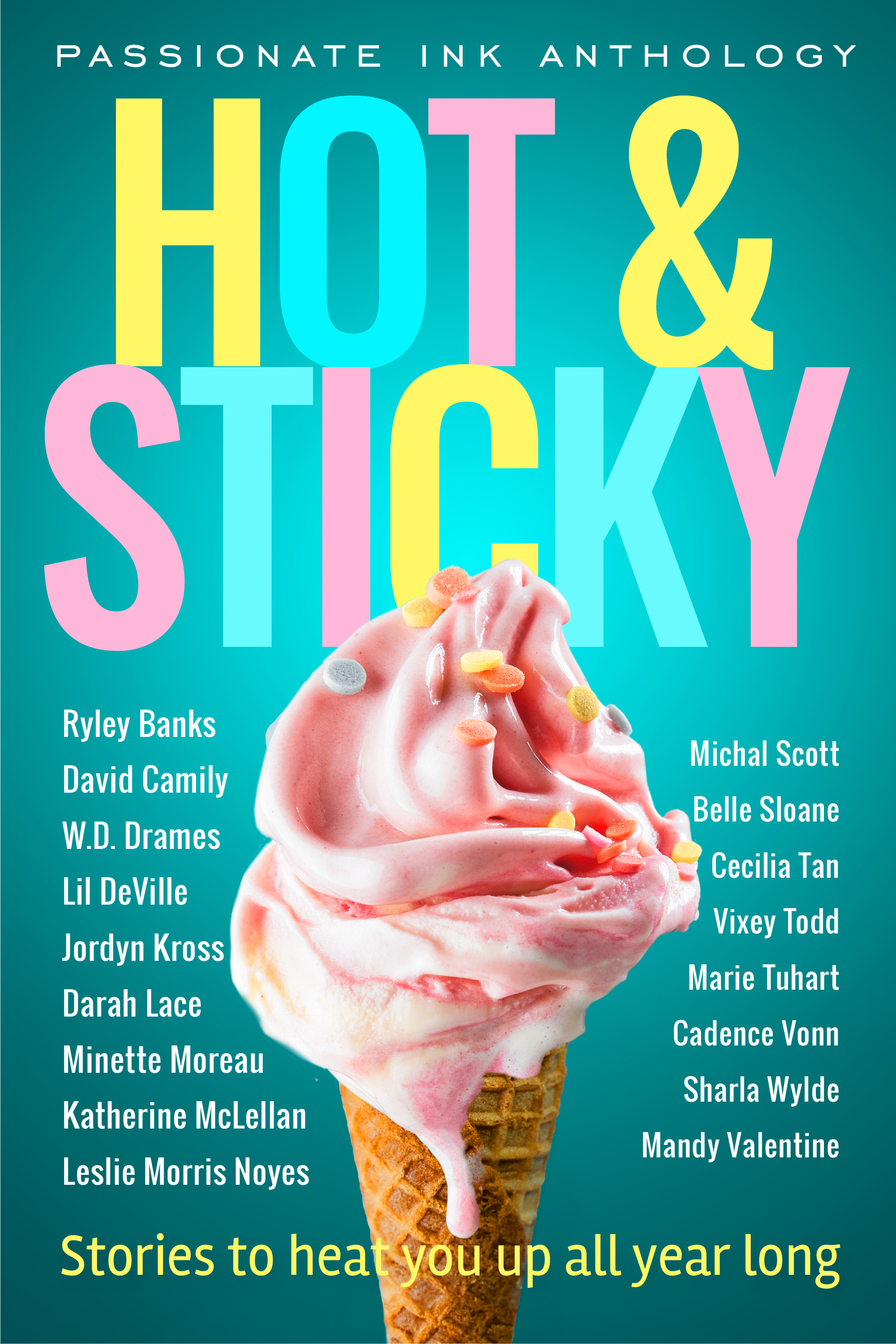 Erotica, Steamy Romance Anthology
Date Published: ‎August 1, 2023
Celebrate summer with this steamy collection of short stories, perfect for a beach read!
All proceeds will go to ProLiteracy to benefit adult literacy all over the world. Visit their website at https://www.proliteracy.org/
The Liberation of Mac MacCarrick
M/M Erotic Romance, Erotic Romantic Comedy
Karl "Mac" MacCarrick is an all-American boy. He's a loyal friend, a loving son, and a dedicated student. On the surface, Mac has it all—a starting position on his Catholic college's football team, the heart of his coach's daughter. But Mac's heart has never belonged to Kyauta, or any other girl, quite like he thinks it should.
After the Miracles training staff introduces alternative therapies to the team, Mac has wild dreams about his therapist, Kyauta's handsome brother Jalil. Mac feels torn. Although he doesn't want to hurt Kyauta, he doesn't think it would be right to lead her on if he can't provide her with the love she deserves.
The time has come for Mac to decide. He intends to liberate himself from his dilemma on the Fourth of July. Will he follow the path he feels is right for him, or will he adhere to the expectations of his church and society?

Excerpt
Jalil glanced at me, then looked down at his plate. I'm sure it was a trick of the light, but it looked like he was blushing.
"What esteemed guest?" Coach chuckled. "This is just Mac. I guess we'll have to lock you in your room if we ever have an actual esteemed guest!"
Jalil flashed me a shy smile, and my mind was filled with thoughts of his strong, slim hands massaging my body. I ordered the thoughts to cease, reminding myself that tonight was the night when I stepped up my game with Kyauta. When it was time for me to go home, I took her aside with the intent of giving her a passionate kiss. However, it felt like I was kissing my mother, so I gave her a warm hug and told her I had a wonderful time.
At this morning's session, I could hardly concentrate on yoga because I couldn't stop thinking about what was coming after practice. Lidia whacked me on the butt with a towel and admonished me to get my head in the game. She always peppers our yoga sessions with football analogies. She's a stickler for proper technique, but she's also a lot of fun. Still, much though I like Lidia, I couldn't wait to be alone with her nephew and his magic hands.
About Lil
Lil DeVille is a former nurse who started writing erotica after becoming disabled in 2019. She enjoys imagining quirky characters involved in lusty encounters anywhere from a tropical paradise or a rustic mountain village in the present day to an all-male mining colony on an asteroid in the distant future.
Lil likes to end her stories on a Happy for Now note with a promise of more good things to come. Although her writing sometimes addresses difficult subjects such as alcoholism or past abuse, she brings a note of love and support to scenes involving these issues.
Lil lives in a remote prairie town in Northeastern Colorado with her adult son and three cats. When she isn't cooking up spicy stories, she enjoys baking and crafts.
Lil's Links
Naughty Netherworld Newsletter
Naughty Netherworld Press Blog
Naughty Netherworld Press Books
Naughty Netherworld Press Substack
Purchase Link