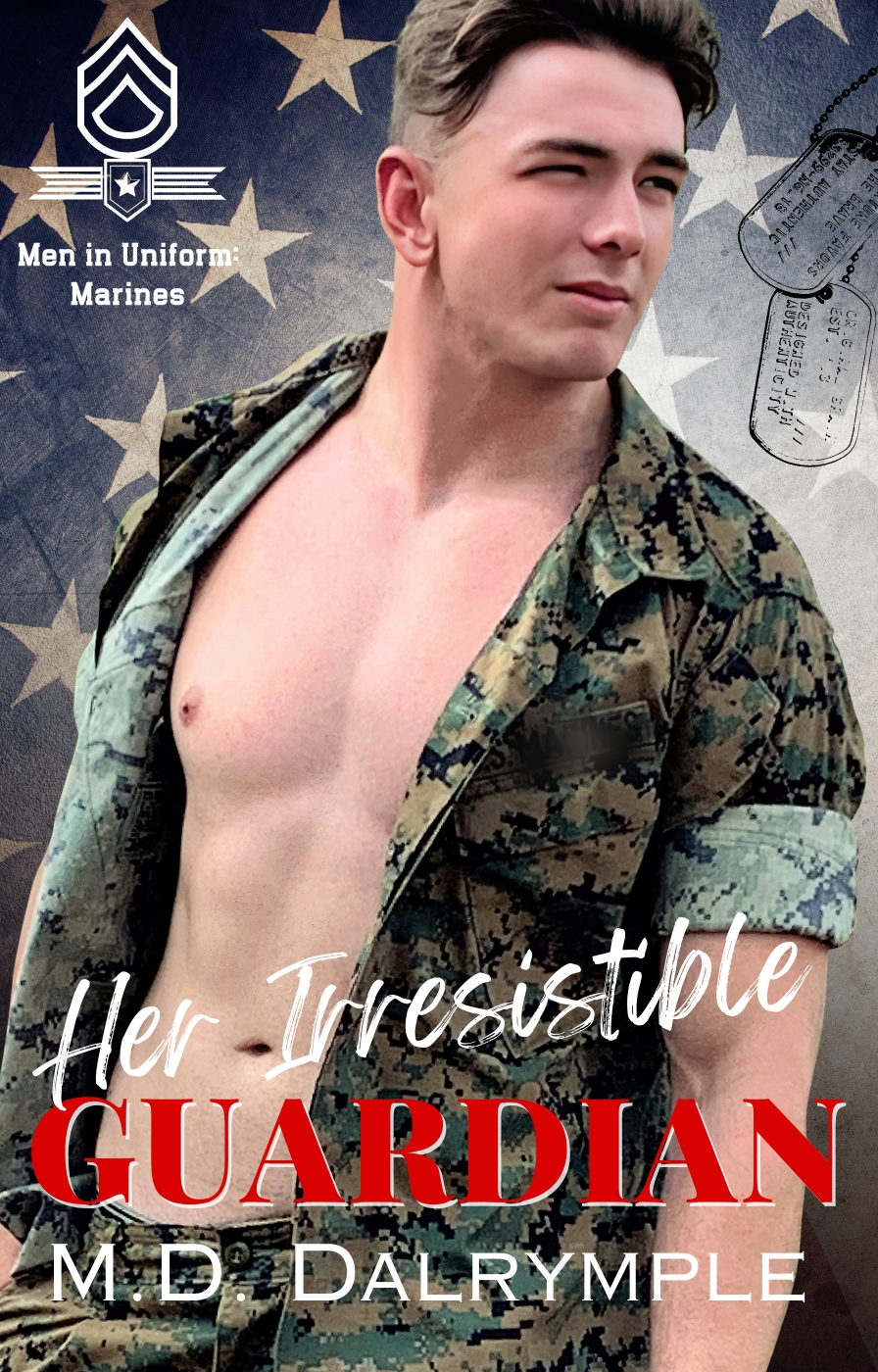 Men in Uniforms: Marines, Book 2 (can be read standalone)
Military Romance
Date Published 07-27-2023
Four years.
It's been four years since Olivia ghosted Dax as he departed for Marine Boot Camp.
Now a Lance Corporal, easy-going Dax "D" Cameron is shocked when the woman who left him with a shattered heart is standing before him.
The mix of fury and desire that bubble inside him rocks him to his core. Yet he's stationed stateside for the meantime, and if Olivia can explain herself well enough, it might help him finally get over her.
Which would be good, because his new training can't allow for any distractions. Let alone the buxom, golden, chestnut haired woman from his past. Any mess up or mistake can bring disaster for his entire squad.
When Olivia Hastings turns around to find Dax standing in front of her, she can't believe her eyes. It's the same Dax, only more muscular and his laid-back smile is wiped from his face. He seems larger somehow, and his presence after so long tears her words from her lips.
While she does owe him an explanation, he owes her one as well, because he bailed on her to join the Marines without even asking her what she thought about the idea or how it might affect their relationship. And now that she has a possessive ex dogging her heels, the last thing she needs is to have her emotions riled up by Dax's reappearance.
Because he's more irresistible now than he had been before he left.
Four years, however, wasn't enough time to extinguish the heat between them. And when they make their apologies, sparks fly even hotter than they had in the past.
But it turns out Olivia's ex is more than just an irritation -- he's dangerous. And when his jealously gets out of control, both Olivia and Dax are in his sights.
Can Dax and Olivia overcome their haunting past and her dangerous ex? Or will the challenges be too much for them to bear?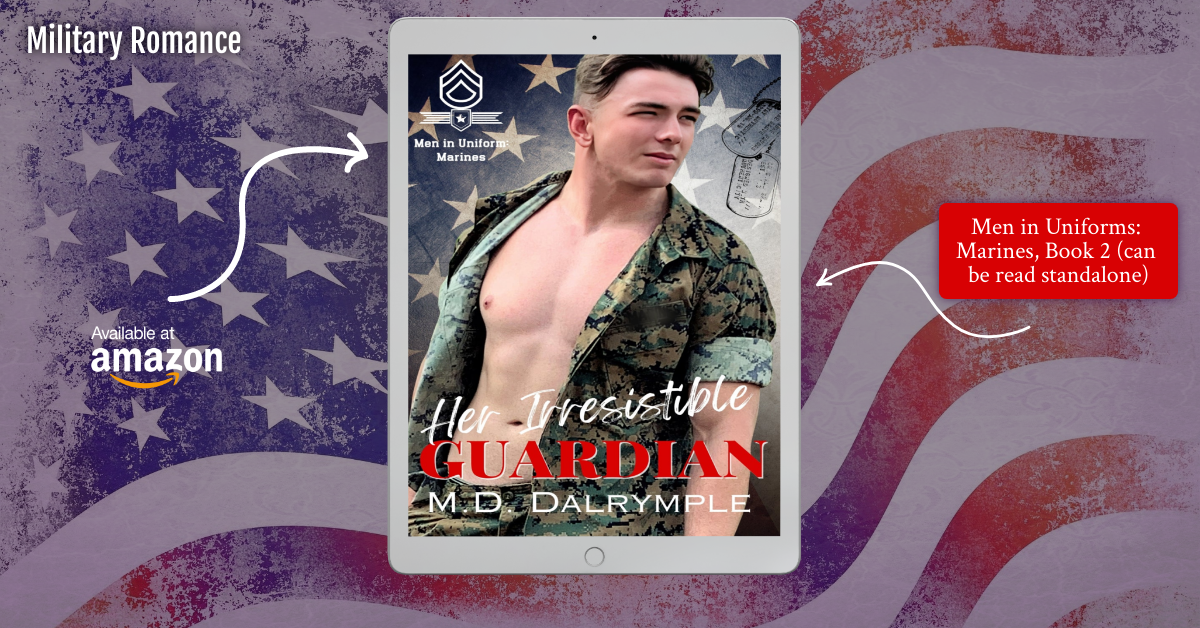 About the Author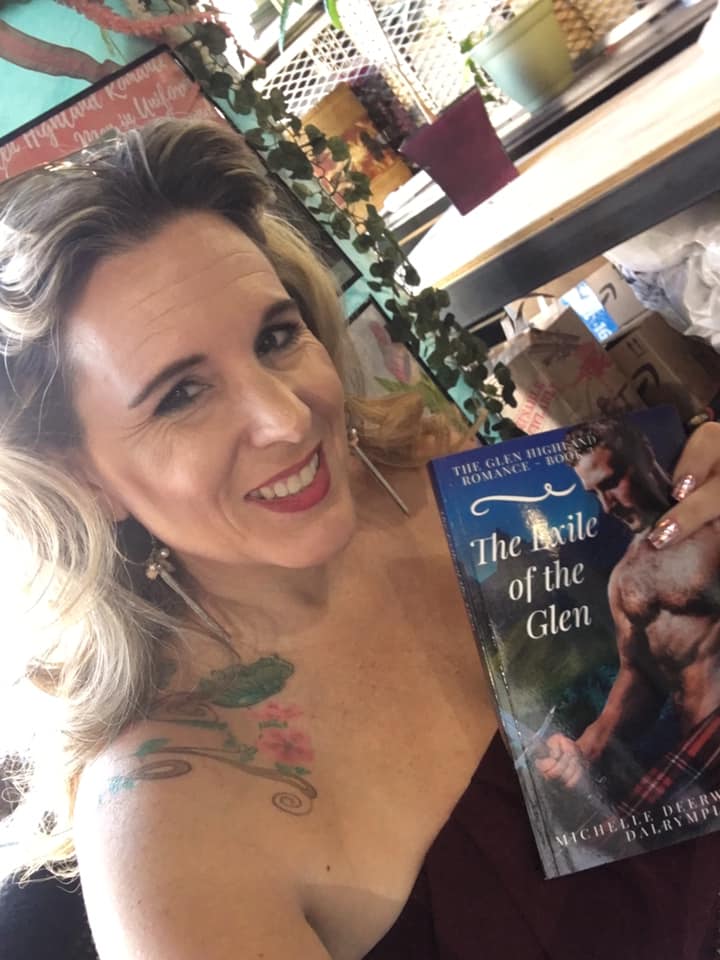 M.D. Dalrymple is a pen name for Michelle Deerwester-Dalrymple for her contemporary series. She writes police, Marine Corps, and campus romances based off real places and experiences. Are you looking for pulled from the real word romance? Grab the Men in Uniform, Men in Uniform: Marines, or the Campus Heat series today!
Writing in the dry heat of the Southwest, M.D. has written over 60 books under different pen names. She has a half-dozen kids, too many pets to count, and her hubby who is also a writer and is her happily ever after!
Contact Links
Purchase Link
a Rafflecopter giveaway