LOVE ME TOMORROW
Maria Luis
Audio Release Date: August 31
★
A TOP 45 AMAZON BESTSELLER
★
They call her America's Sweetheart.
And me? I'm the so-called "inked god" she dumped on TV.
I've tried to forget her. I've tried to move on.
Until I discover that her family is opening a new restaurant next to my tattoo parlor.
If I were a gentleman, I'd offer my congratulations and go my own way.
If I were a gentleman, I'd let her be . . .
but I'm not.
Savannah Rose may claim I'm nothing more than a friend, but that slight hitch in her breath whenever I get too close says that
America's sweetheart is nothing but a liar.
All it takes is one scorching kiss, and I vow in her ear: "You're going to beg. Beg me to touch you, beg me to give you more, and if you're real good, maybe I'll do it all over again before you have to beg for that too."
I'm no gentleman.
But Savannah Rose? She's no one's sweetheart but mine.
LOVE ME TOMORROW is a steamy slow burn romance with a splash of the forbidden. It's the third and final book in the highly anticipated series,
Put A Ring On It,
and can be read as a standalone.
Start listening today!
https://www.audible.com/pd/Love-Me-Tomorrow-Audiobook/B0CG28PR3W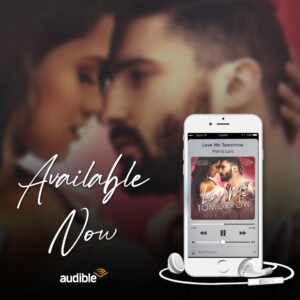 I'm not sure how I've missed this author's work or even this series, but I plan to rectify that immediately. Owen and Savannah are so good together, and the romance is surprisingly low on angst, especially for a 12+ hour listening time. Don't get me wrong, there is angst, but it's not the miscommunication, back-and-forth kind of stuff. These two are in their 30s, and they act it when problems come their way - even if it does take them a hot minute to get it together and figure things out.
It's not all serious, though. Not at all. Yes, there were plenty of times that I teared up a bit (the good kind of tears!), and my heart did a few flutters along the way, but there were just as many times when I laughed out loud. I'd love to be a fly on the wall in Owen's tattoo shop because his clients are a hoot!
Then there's the swoon. Holy moly, there's the swoon. Owen and Savannah certainly generate the steam, but I'd challenge anyone to read or listen to the things Owen says and not get a little weak-kneed. While the steamy goodness is great, it's that swoon that gets me every time.
And let's talk about narrators! This was my first time listening to Aure Nash, and she definitely did not disappoint. She did so well with bringing Savannah to life. Granted, she had some pretty great material to work with since Maria Luis obviously knows her stuff, but I'm now convinced she was channeling her inner Savannah because it came across so naturally. Plus, we can't forget Jason Clarke giving voice to Owen. I'm never disappointed by Jason Clarke's narration. At this point, I'm pretty well convinced that he could bring the dang phonebook to life. And let me tell you, that voice is absolutely what the "inked god" that is Owen sounds like.
To sum it up, Maria Luis and her very well-chosen narrators give us feels, swoon, and steam with a bit of well-timed wit thrown in along the way. If you like your romance with a little ink, you don't want to miss Love Me Tomorrow. Now, I just need to catch up with the first two couples in this series! (Don't worry, this one can totally be read as a standalone.)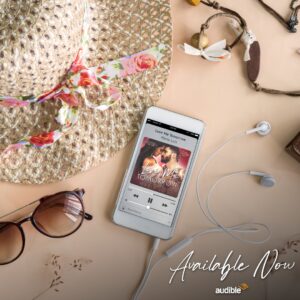 Meet Maria Luis:
Maria Luis is an Amazon Top 25 Bestselling Author.
Historian by day and romance novelist by night, Maria abandoned the cold winters of Boston for hot and humid New Orleans (with a pit stop in England, along the way). When Maria isn't frantically typing with hot chocolate in hand, she can be found binging reality TV, going on adventures with her better half and two pups, or plotting her next steamy romance.
To find out about Maria's upcoming releases and giveaways, sign up for her newsletter here!
To learn more about Maria Luis & her books, visit here!
Connect with Maria Luis:
https://www.marialuis.org/contact
Hosted By: