Author: Jan St. Marcus
Narrator: Toby James
Length: 14 hours 18 minutes
Series: Boys of Venice Beach Series, Book 1
Publisher: Blue Ascot Media
Released: July 16, 2021
Genre: MM Romance


A chance encounter connects them.

Their tragic pasts bond them.

An unexpected love surprises them.

An unseen danger stalks them.

Love doesn't have a chance...or does it?

When 19-year-old military veteran Brandon Hawkins is attacked on Venice Beach by a gang of frat boys, he is saved by Michelangelo Curtis, a passerby. Michelangelo was roaming the boardwalk grieving the death of his twin brother six months earlier. The two men's unexpected encounter forges a strong bond between the damaged and lonely men.

Inviting the homeless Bran to his place for some food and a shower, 25-year-old Michelangelo finds himself drawn to the younger man. Neither of the men is gay. But before long, their friendship morphs into something like love and takes them both by surprise. And they have something else in common: The frat boys are out for revenge!

Damaged Hearts is an M/M romance with a "gay for you" plot, HEA ending, and thriller elements that will keep you glued until the very end.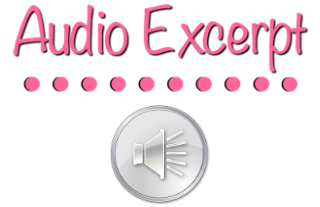 Jan St. Marcus is currently working as a professional photographer in the Washington, D.C. Metro Area where he recently relocated after 25 years in the Los Angeles Area. Many of those years were spent living on the Beach in Venice, California, the setting for The Boys Of Venice Beach Series. DAMAGED HEARTS is the first of 4 novels planned for the series. He is currently single.

Author Jan St. Marcus' Top 10 Songs that could be in the soundtrack for this book
CREEP - RadioHead: This is a song that both Michelangelo and Bran have a complicated history with--they both have bittersweet memories associated with it and it figures prominently in several key scenes in the book.

CHAMPAGNE SUPERNOVA - Oasis: This is a song that Bran loved to play on the guitar when he was younger.

FIX YOU - Coldplay: While not referenced in the song, it could very well be an anthem for both of these characters as they are both damaged in some ways, and together, they have effectively "Fixed" each other by filling their hearts with a love that never existed for either of them before they met each other.

PLEASE SEND ME SOMEONE TO LOVE - Ramsey Lewis: The night they first meet, Michelangelo puts this jazz song on his stereo and Bran listens to it as he's eating the meal Michelangelo has prepared for him.

HIGH AND DRY - RadioHead: Another song that is not referenced directly in the book, but it is a moody, very lyrical song and the mood fits the book perfectly.

ALL MY LIFE - Foo Fighters: I pictured Michelangelo cranking the volume of his Porsche GT3RS as he's driving at 90 miles per hour down Pacific Coast Highway!

NAME: Goo Goo Dolls: Since both Michelangelo and Bran are orphans, the lyrics of this song are absolutely PERFECT for this book. The song itself is both sad and hopeful, but at its core, it's a song about the bond between two orphans who have shared the hardships of their lost childhoods.

BLACK HOLE SUN - Soundgarden: When he was growing up teaching himself to play the guitar, I can't imagine Bran NOT learning to play this song. It's one of those classic hard rock anthems that every kid seemed to want to learn.

BLACKBIRD - The Beatles: When they're in Hawaii, Bran plays this song on guitar for everyone in the rental house and it becomes kind of a "sing-a-long" moment. Great song that fits the situation so well.

SEASONS - Chris Cornell: There is something haunting about this song and I think that both Bran and Michelangelo would just "get it" and enjoy hearing it. I can definitely picture Bran playing this on guitar while Michelangelo sings.

Momma Says: 4 stars⭐⭐⭐⭐
Damaged Hearts is a blend of genres that would be well suited to the big screen, I think. There is a kind of coming-of-age story, there is drama, there is danger and intrigue like you'd see in a spy thriller, there is a crime drama and procedural, and it's all wrapped up with a love story. I hesitate to call it a romance because it's more than that, and at the same time it's something else - kind of romance adjacent.
First things first, I was immediately struck by the wonderfully written dedication for this book. Now, the dedication isn't something I regularly pay all that much attention to, but this one is such a lovely expression of gratitude for our military that I had to go back and listen to it a second time. As the wife of a former serviceman, I always appreciate the sentiment expressed, and I the way it's done here does my heart good.
As for the story, I'll admit that I liked some elements more than others, and those are what kept me listening. It is a lengthy book, coming in at around 450 pages, and the listening time was like 14 hours. I went into this one expecting a romance, so I was a bit surprised by the length. It is a slow-burn love story, but even that didn't account for the page count. Once I got into the story, I understood. The various covert agencies and intrigue surrounding them as well as the crime element involving bullying makes up quite a bit of page time. Those elements are over the top at times and they do require a fair amount of suspension of disbelief, which is a big part of why I mentioned the big screen. I can see those things playing out well in a movie or television series. There are also several points of view that come in as the story progresses, so it is a lot to keep up with, but the excellent narration helps with that.
Now for the things that kept me listening for the better part of 2 days - the characters and the love story. I really hesitate to call this a romance because I didn't get that vibe from it. Don't get me wrong, our main characters, Bran and Michelangelo do fall in love, and I guess it is a 'gay for you' story, complete with some sexy time, but I didn't get that vibe either. What this one came down to for me really didn't come down to anything as simple as all that. Yes, technically this is a male/male romance, but gender didn't matter to me. Damaged Hearts is about finding that person who is meant to be our other half, being drawn together almost magnetically with that person our soul has been looking for. It's about finding our place in the world, whether it be an actual place or just the space next to your person. And suspension of disbelief aside, that's what this book meant to me and what kept me glued to the story.
I realize I've gotten quite long-winded here, but I have to add that there was one more thing that I really enjoyed about this book, and that is Toby James. This guy knocked it out of the park on the narration. I mentioned the various points of view earlier, and the narration is what helped keep the players in this game sorted. Each voice is distinct and wonderfully done. I don't recall ever hearing this narrator before, but I will be looking for him now.
I received this audiobook as part of my participation in a blog tour with Audiobookworm Promotions. The tour is being sponsored by Jan St. Marcus. The gifting of this audiobook did not affect my opinion of it.


Plugging you into the audio community since 2016.
Sign up as a tour host here.